We are a commercial real estate listing service providing serviced offices listings and virtual offices, available for rent all over Helsingborg.
The website will provide you with an overview of all business centers located in Helsingborg. Let us help you get one-step closer to the perfect office for your business. We have one of the most heavily trafficked online listing service for renting serviced offices in Helsingborg.
Every business needs a suitable place, with us you can find everything you are looking for in a serviced office. Our professionals work hard to provide you with the best business centers' offers on the market.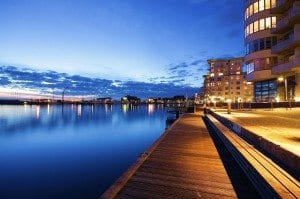 When looking for an office for rent or a suitable place in a business center in Helsingborg, we are the perfect partner to help you with your search. Because of our vast knowledge of the market and years of experience, we are confident that you have come to the right place. We have worked hard to make finding the perfect commercial property for rent a fast and easy process, and we provide only 'up to date' properties, to make your search as efficient as we possibly can.
All you need to do is to choose your ideal location using our search function and thanks to our diverse and varied mix of business centers and serviced offices, you can efficiently discover the most suitable office for rent in Helsingborg. In case you only need an address or a telephone service, we also provide virtual offices.
The company is frequently engaged by occupiers and owners , we act as a connection between them, but we do not interfere during the negotiation or when signing the contract. We provide you all the freedom you need. With its local specialist and international network, the company draws on its vast transactional experience and powerful analytical tools to ensure that the clients are always one step ahead of the markets.
The company is known for working with many of the best tenants and office providers around the world. This allows us to offer you the exclusive deals for offices and business space, warehouses, logistic and commercial buildings in Helsingborg. Our satisfied clients range from large multinationals to start-ups and everything in between. Let us help you find the best office space for you and your business. Do not hesitate to contact us today and take advantage of our services.