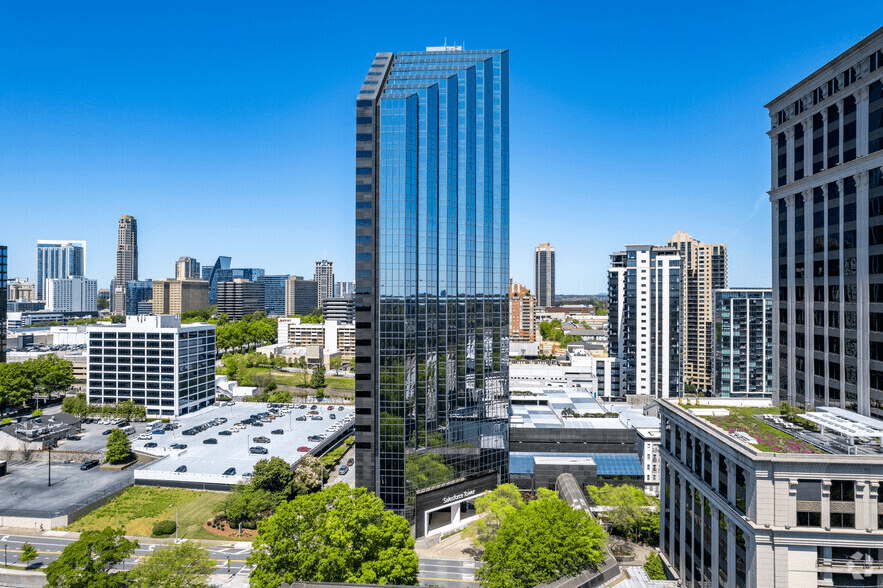 The term "commercial real estate" includes all buildings and structures and their areas, as well as land intended for any activity to generate income. States have different kinds of this type of real estate.
Commercial real estate in Atlanta doesn't just stay in value, but it's growing all the time. Let's look at the types of real estate to make a profit, conditions, and rental costs. Let's also look at some numbers showing that investing in commercial real estate in Georgia is a promising project. And it can make a good profit.
How does the rent cost in Atlanta work
The commercial real estate market in the United States is very flexible. Reconstructed facilities have already been built, and new ones are being erected. But some factors affect the average rent of a particular type of commercial property. Let's consider two types: retail and office space, such as meeting spaces in Atlanta, GA, and industrial/warehouse space.
The rental price of offices and retail space is influenced by the following:
location: the closer it is to the center and infrastructure, the more expensive it is;
age of construction: the newer the property, the higher the price;
number of floors;
condition of the room;
separate entrance;
terms: temporary rentals or lifetime rentals.
If we are talking about industrial premises and warehouses, there are also important parameters:
the general condition of the building;
availability of necessary communications;
ease of loading and unloading;
transport accessibility;
room parameters: the size of the entrance, ceiling height, etc.
Changing just one factor can affect the cost of commercial real estate in one direction or another. But there is always some kind of maximum and minimum rate.
The table below lists commercial building rentals in various Atlanta neighborhoods:
| | | |
| --- | --- | --- |
| Submarket | Asking Rents, $ | Vacancy Rates, % |
| West Atlanta | 40.94 | 14.37 |
| Midtown | 36.99 | 21.92 |
| Buckhead | 36.33 | 23.45 |
| Central Perimeter | 30.58 | 23.40 |
| Galleria | 29.47 | 23.07 |
| Brookhaven | 28.67 | 12.42 |
| Central Business District | 26.15 | 18.21 |
| South Atlanta | 21.09 | 28.98 |
| Northlake\Chamblee | 20.71 | 22.48 |
Therefore, the cost of renting depends on the location and condition of the premises, the age of the building, and the rental period. There are other parameters, but they are all considered separately for each specific case.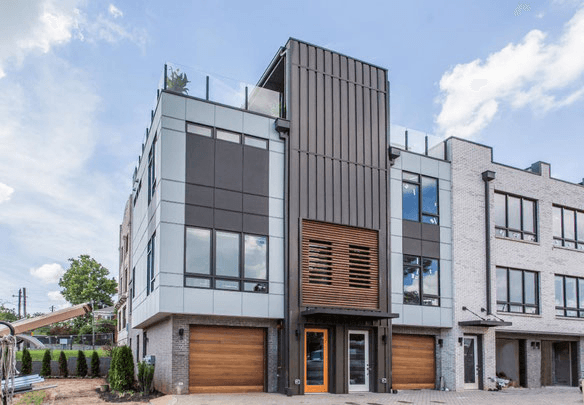 Types of commercial property for rent
There are different classifications of commercial property, but we will refer to the most well-known:
Offices and office business centers: all structures from skyscrapers to semi-basement rooms for five-person staff.
Social facilities of urban infrastructure: stadiums, airports, hospitals, etc.
Retail areas, stores: all spaces from huge shopping centers to small stores on the first floors of houses.
Industrial property: plants, production halls, hangars, warehouses.
Apartments: are classified as commercial real estate because they are built exclusively for rental purposes. These are more like hotels than apartment buildings because they are located in separate complexes.
Free-use real estate: premises that can change their purpose. For example, it was a store yesterday, and today it is a café or a hairdresser's.
Any commercial real estate object, whatever type it may belong to, can be profitable. But it is essential to choose a cost-effective object corresponding to the starting budget of the investor.
Which type of commercial properties in GA is it better to invest money in? There are interesting proposals for all of these options. And every investor will undoubtedly find the best option for himself.