Arizona is an excellent option for companies to open new business branches or set up new offices.
Our website provides you with a wide listing of available serviced offices and business centers located in Arizona. We offer you the freedom to contact the landlord of the chosen property and negotiate the terms of the contract with him. We value our customers and acquaintances that is why we work hard to provide the best deals and services – all at no cost to you. Our friendly employees are experts in the real estate market in Arizona and they would be happy to help you find exactly what you need.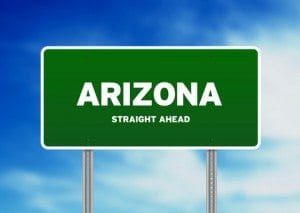 When looking for an office for rent or a suitable place in a business center in Arizona, we are the perfect partner to help you with your search. Because of our vast knowledge of the market and our experts' years of experience, we are confident that you have come to the right place. We have worked hard to make finding the most suitable office for rent a fast and easy process, and we provide only updated list of properties, to make your search as efficient as we possibly can.
Our professionals have worked hard to create an easy to use interface so our customers can quickly find their way around the website. The listings you find here are refined and complete, which allows you to find the best office for rent in Arizona. You need to follow just three simple steps: Start by selecting your prefered location, choose the best business center or serviced office from the listings, contact us and will send you more information and the contact details of the landlord.
We have a workspace for everyone!
Within the scope of our large range of business centers in Arizona, our specialists provide you with high quality serviced offices space when it comes to renting. Our estimate of a property's market value in Arizona delivers clarity for all our clients. We believe we have a workspace for everyone, whether you have a large or small business. We can help you find the perfect serviced office or even an entire floor from a prefered business center in Arizona.
We look forward to helping you find the serviced office for rent to suit your needs. Start your free search for your next office now! Our website presents a wide range of business centers in Arizona, of all sizes and for all purposes. We provide serviced offices to suit every business. Contact us now and let us help you find the perfect space for your company.