We are a company dedicated to business and commercial properties for lease in Panama City.
With us you easily, will be able to find, the workspace you have been looking for, so you will be able to focus your time exclusively to your business success.
You need to know that companies looking to open new offices in Panama will find Panama City an appealing choice. Our website provides updated listings of business centers and serviced offices located at some of the most prefered business location. We provide our clients all the information they need in order to get the best deal on the market. Our employees are experts on commercial properties and real estate for lease in Panama City and they will would be happy to help you find exactly what you need.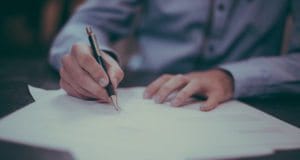 Let us match you with the perfect serviced office for your business here in Panama City. We truly understand that renting the right office space is critical for you as a business owner or investor. To make the process easier for our clients we provide them with the most relevant and updated listing of business centers and offices for lease in Panama City. Order now further information of the space of interest, as they can quickly be rented out or deactivated.
We are happy to help you find the serviced office or workspace, which lives up to your expectations and matches your company's specific needs and requirements. It's easy, fast and free, so start your search for your ideal serviced office located in Panama City. In case you need only address, phone service and reception service we also provide virtual offices.
We value our clients and our policy is to hard to meet all their expectations and requirements related to renting an office in Panama City. If you have any question do not hesitate to contact us immediately.
We will help you find a suitable serviced office for you.